Posted on
By Natasha Gooden & Ally Lonker
Fall Trends of 2018
Hello again, Bling Babes!
Today we thought we would share some trends we are expecting for Fall 2018! We first created a board with some of the most popular runway looks as well as patterns and colors that we saw were very common. The next two boards were ones that we each designed showcasing all of the trends in a way that people could actually shop for (unless you were actually planning on buying a large red fluffy coat) ;)
Runway Looks: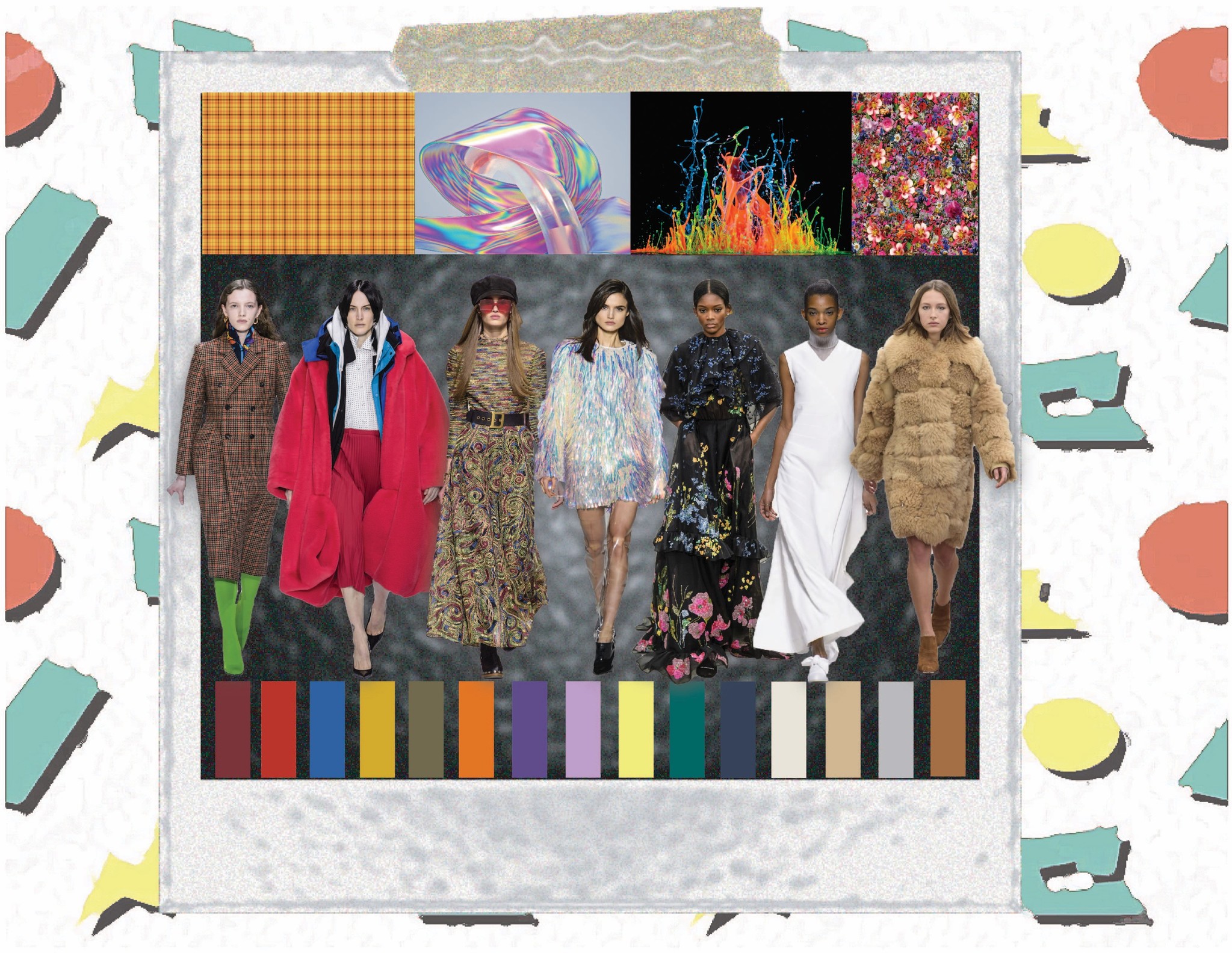 While conducting research for fall 2018 trends, we gathered different looks from the fashion runway. We noticed that the most popular trends were faux fur, plaid, floral, clean whites, transparent and iridescent, and oversized looks. The color palette and trends overall really captures individuality, ingenuity and creativity. The 80s are coming back and we love it!
Ally's Trend Board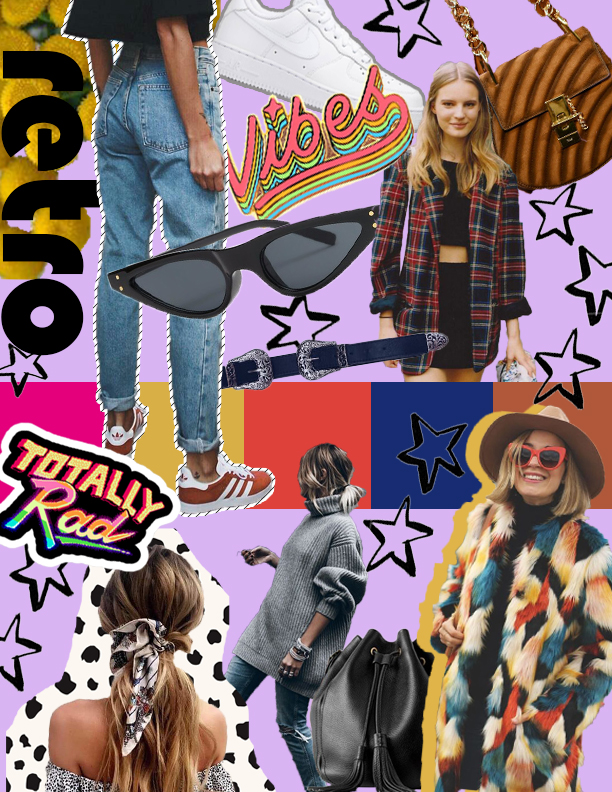 When looking through the 2018 Fall runway photos I noticed a lot of retro patterns and items coming back into style!! (Long live the 70's and 80's) Boyfriend jeans as well as anything over sized is a must and can easily be styled on anyone! I also have included colors that we have already been seeing more of along with a few popular accessories placed throughout the board. Some of these include the saddle purses, western belts, and of course a classic white pair of tennis shoes. I do believe fur coats will make a large come back this fall as well as fun plaid patterns!
Natasha's Trend Board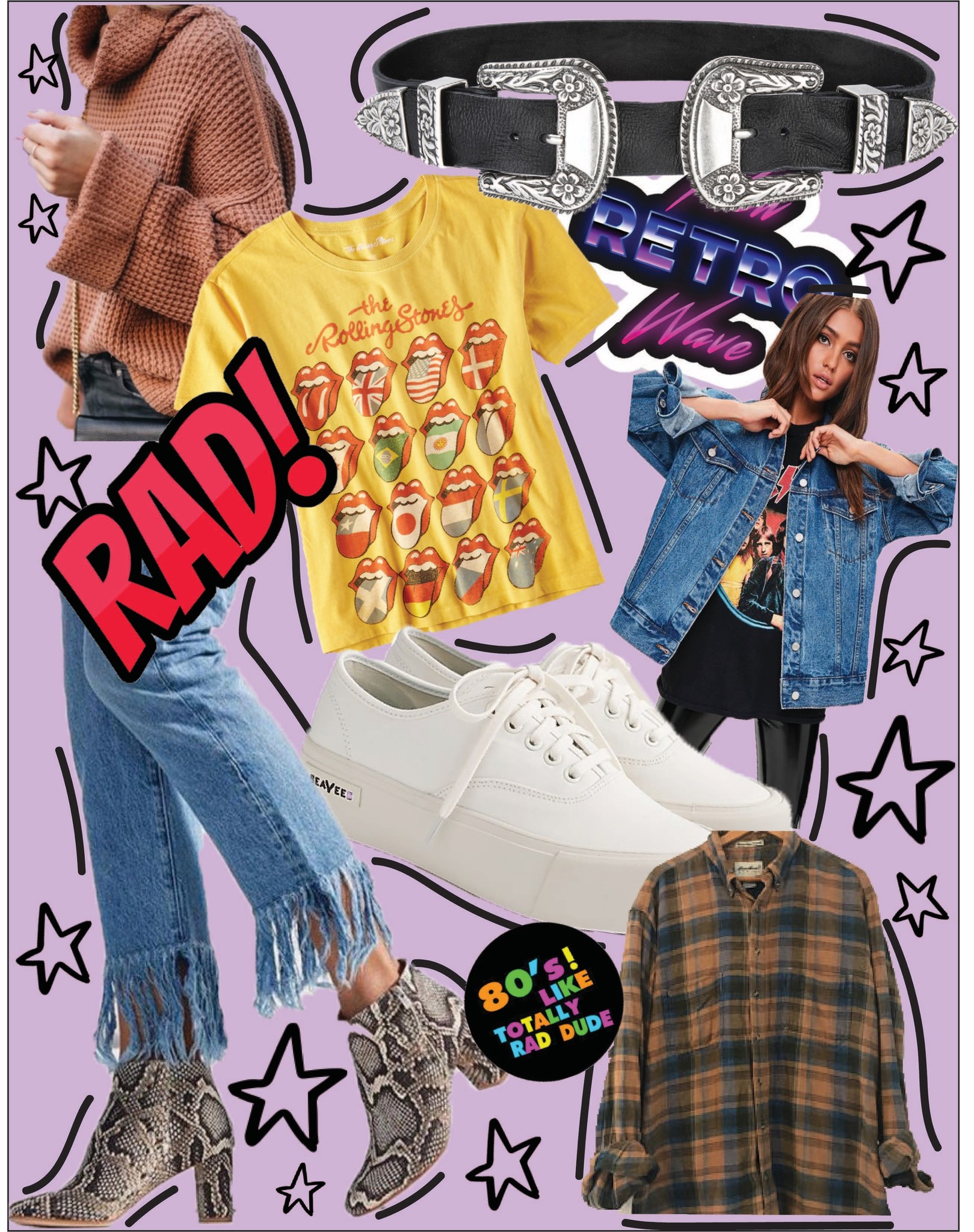 Fall 2018's trends are totally rad! It is no lie that fashion is an evolution and not a revolution. As I looked at this upcoming season's trends, I noticed that most of the trends are big and bold.  Oversized sweaters and denim jackets, fringe pants, patterned booties, platform shoes, band tees and buckled belts are a must have for your fall wardrobe. It is all about being unique and being you!