Posted on
By Ashley and Rachel
Hey Bling Babes,
It's Ashley and Rachel here again to show you the up and coming trends for fall! We searched online, followed the trend trail, and utilized our knowledge and experiences to create a 2019 Fall Fashion Trend board! We hope you FALL in love with this season's trends - let us know what you think!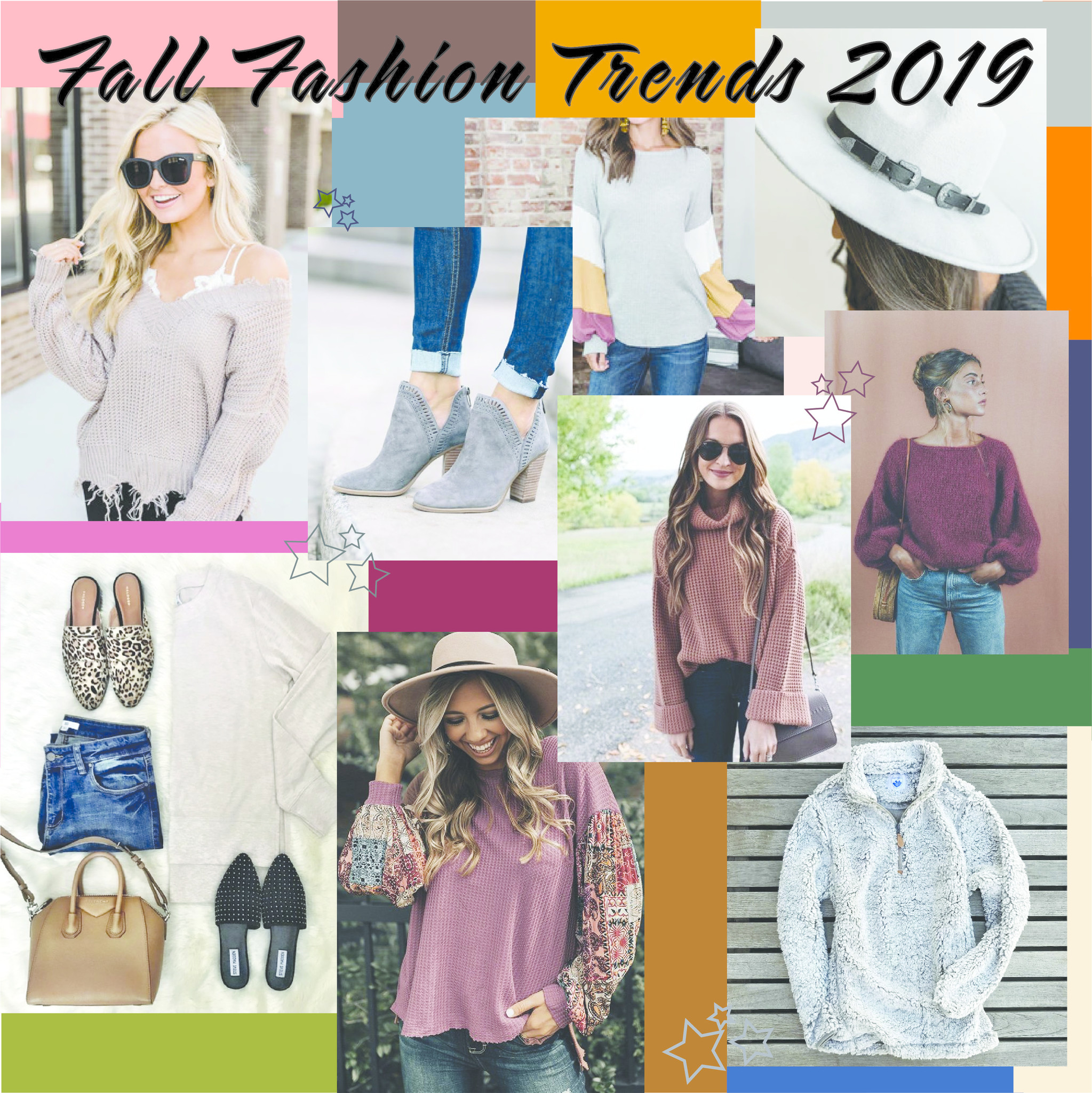 Colors:
Pantone predicted that the popular colors for this fall will include: Chili Pepper, Biking Red, Créme de Pêche, Peach Pink, Rocky Road, Fruit Dove, Sugar Almond, Dark Cheddar, Galaxy Blue, Bluestone, Orange Tiger, and Eden. We further found that Pantone created a list of classic colors that will be present in the fall months: Vanilla Custard, Evening Blue, Paloma, and Guacamole. 
Prints/ Patterns:
Prints made an appearance in the summer and we will continue to see them in the fall. Animal print will continue to be a statement pattern this fall! Popular prints include snakeskin and leopard. Add it as an accent or wear it all over. Floral also continues into the cooler months, but in darker colors. Similarly, stripes are also popular and, thin is still in. You can expect to see them in any direction, including in block form. 
Styles:
Everyone loves soft fabrics for the fall. Sweaters and knit fabrics will add a soft touch and a fun, oversized appearance. Furthermore, we will see sweaters with a raw hem and/or waffle knit texture. Big sleeves are still in which also ties in with big shoulders. We will see off-the-shoulder styles as the weather cools down, as well. For pants, you can expect to see darker denim and corduroy.  Don't forget to add animal print booties or mules to your look!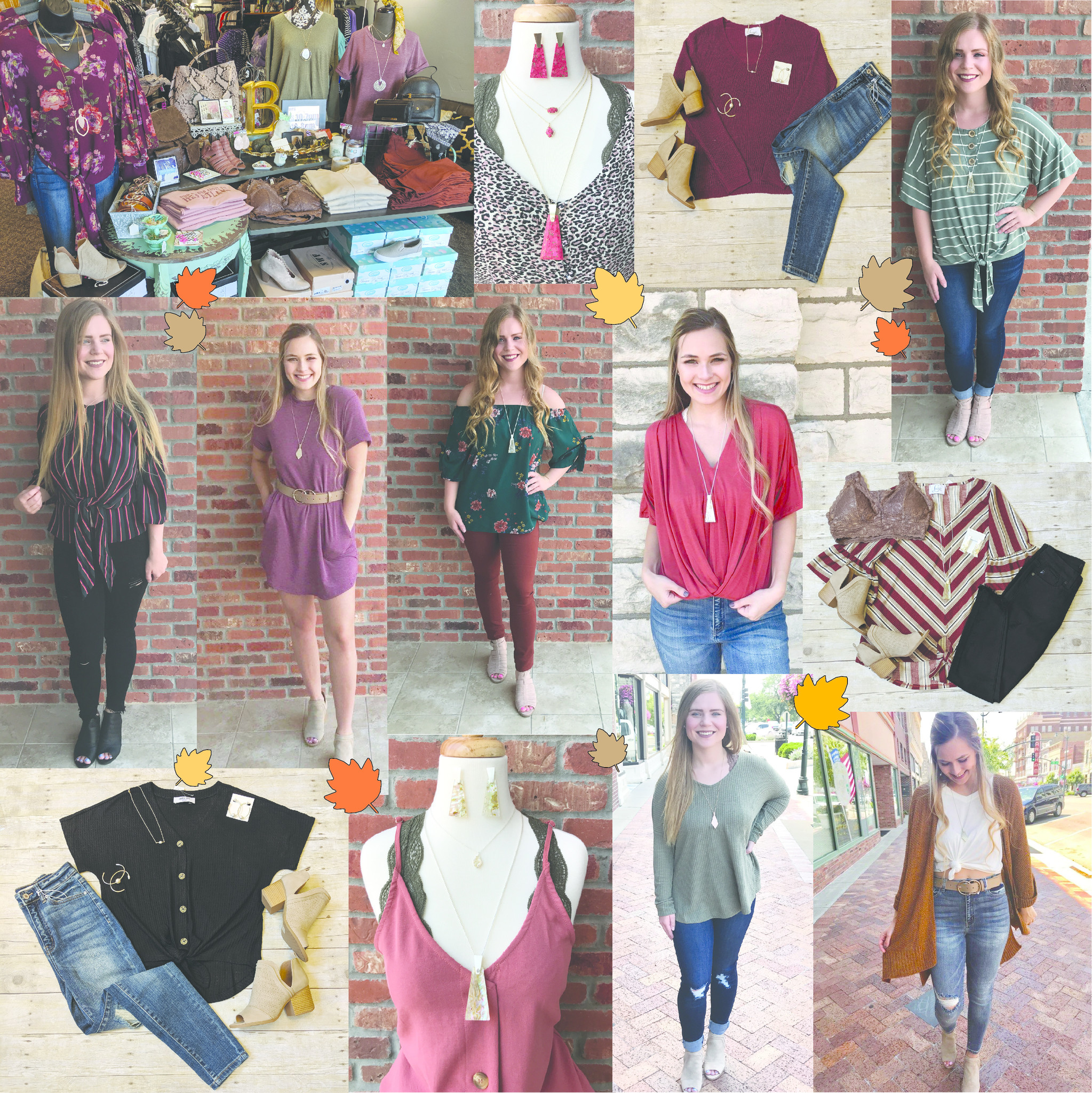 Pictures above are some pieces that Bling has to offer for fall trends. Options include off-the-shoulder tops, sweaters, dresses, cardigans, denim and more. We have lots of waffle knit and soft fabrics.  Plus, we have many fall colors and prints such as leopard. Stop by any of our twelve locations to see new, weekly arrivals!